Digital marketing is the future of the business world—there is no doubt about that. More than fifty percent of startups and small businesses today use digital marketing channels to boost their online recognition and grow and retain a happy client base. They have been able to connect with their audience to build brand loyalty and promote their goods and services at low cost, locally and worldwide. But what are some industries that benefit the most from digital marketing? That is our discussion for today.
Industries that benefit the most from digital marketing strategies
1. Hospitality industry
Hospitality is one of the industries that could gain a lot from digital or aggressive marketing these days. The competition is intense, particularly for businesses like restaurants. So, standing out among other players in the market might be tougher than one would think. But it's not all bad news. If you are angling for attention from your target audience, online marketing channels may just be the answer you have been looking for. As it turns out, 95 percent of smartphone users use the internet to find restaurants, cafes, and eateries.
Additionally, according to statistics, 90 percent of these searches turn into paying – and loyal – customers. So, your potential diners are ceaselessly looking for you online; you just have to make sure that they find you. These days, growing an online presence is crucial for a company.
2. Nutrition and fitness services
The food industry is constantly on the lookout for unique and efficient ways to market its products and reach a large audience quickly and easily. For this reason, just like the hospitality industry, it is one of the industries that benefit the most from digital marketing. Search engines are on fire for this one. More than 90 percent of people nowadays rely on online sources to find information about nutrition.
All of these searches are prospective customers that businesses can convert at any time, granted they install a seamless digital marketing strategy. It grants access to a broad customer base. Plus, nutritionists can establish themselves as experts in their field through an SEO-optimized expert blog. With quality content, you will gain more web traffic, boost conversions, educate, inform, and entertain, and build trust with your audience.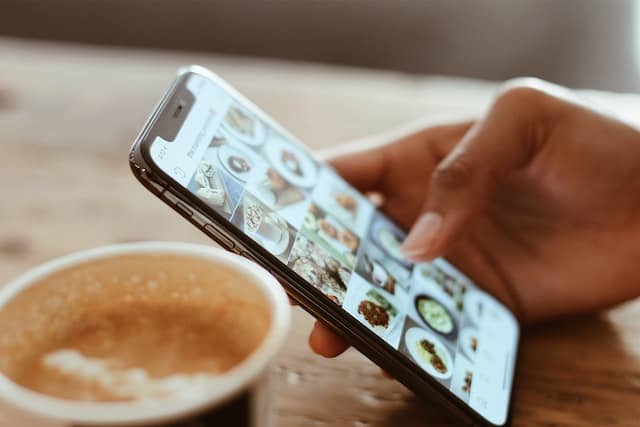 3. Real estate industry
In today's fiercely competitive market, such as real estate, there's no getting far without a digital marketing strategy. In fact, it's the pillar upon which one's entire business rests. For brokers and realtors, the Internet is a fantastic opportunity to increase their brand's exposure and expand their customer base. What's more, it is a way to keep their company distinguishable and unique from their rivals. Real estate experts and agencies can create a user-friendly website, create an email marketing campaign, share real-estate-related articles on their social media platforms, create content to boost SEO, establish a reliable brand identity, and offer their clients practical information about buying or selling property.
4. Travel agencies
The travel industry is also one of the industries that benefit the most from digital marketing. Upon returning to pre-pandemic levels, tourist activity has seen new growth. And for the tourism sector, this means that digital marketing efforts are gaining a lot of importance. No matter the type or size of your travel business, the goal is to reach your buyer persona and tailor the offering accordingly. This is the best way to make sure your clients have the best possible getaways. Luckily, social media can help. In the digital era, there's no better way of interacting with and engaging communities than via social media tools. When people travel, they tend to look at pictures, browse for reviews, and other Twitter and Vimeo posts. Why not take advantage of these networking tools to promote your business at a low cost, generate public interest, and quickly attract potential clients?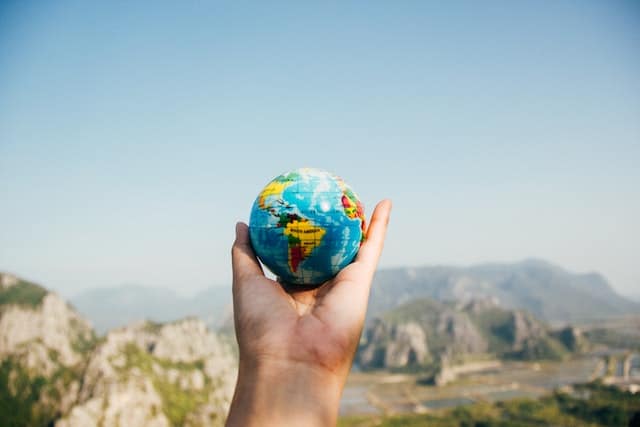 5. Training and educational institutions
Given how digital marketing has almost completely taken over the education sector, training, and educational institutions can truly enjoy its benefits. It has proven to be a fantastic way to reach out to and engage potential students. After all, most of them spend a great deal of time online. This type of marketing grants educators a chance to target their desired audience via websites, email campaigns, social media content, paid ads, and more. Furthermore, teaming up with online platforms is also a fantastic way to increase the search and present amazing learning opportunities, thus boosting the number of admissions.
6. Healthcare industry
A large number of people tend to fire up their search engines for valuable information regarding health-related questions. This means there's a large potential market for those looking to promote their healthcare services and help people. So, digital marketing is a very lucrative investment option for them. For instance, you can start a website where you can promote your services and offer valuable advice as a certified specialist. However, make sure your website is user-friendly and informative. Take a cue from Bright Futures Treatment Center Boynton Beach, FL, experts in addiction treatment. If someone struggling with addiction wants to start their road to recovery, these guys have made it one click away. They explain their program, how people can apply, and even what they should bring for in-patient treatment. They also have a lot of great content that helps addicts who reach their website get a fresh start in life.
Industries that enjoy the most benefits from digital marketing: wrapping up
From email and social media marketing to SEO, content marketing, pay-per-click, backlink building, and affiliate marketing, there are many types of digital marketing techniques industries can use to boost their marketing efforts and sales. Penetrating so many industries, these techniques have breathed new life into them, especially the ones we've mentioned in this article. If yours is on the list of industries that benefit the most from digital marketing, what are you waiting for?