Did you know that you can use email to boost your ROI?
Email marketing campaigns serve additional purposes on top of increasing a business's sales. For one thing, they increase brand visibility, and for another – they encourage communication and feedback.
Now, it is critically important to remember that email marketing is still marketing. Even if the communication is virtual, your customers are living people with all sorts of psychological conundrums that fact entails.
You'll want to make your customers feel special. Address them by first names, ask for their feedback and encourage communication through email and social media channels (and by phone, if you run such a business).
No matter what you do, remember that every brand has competition and since businesses are increasingly going online, that the competition will think along the same lines as you do. Subscribing to competitors' mailing lists provides a great insight into trends and gives you an advantage over the offer.
Learn How To Use Email To Boost Your ROI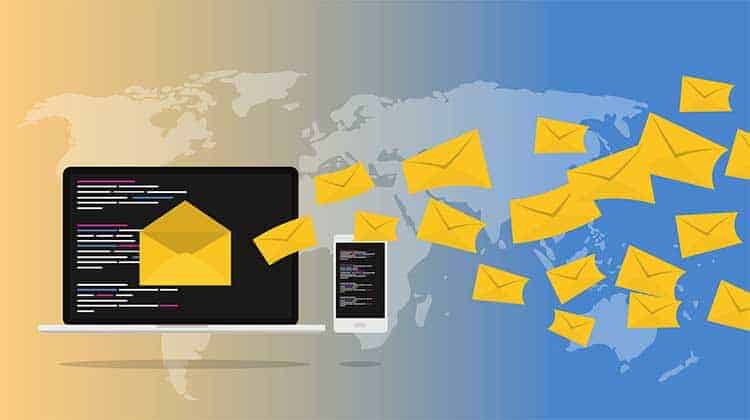 How Popular Is Email Marketing?
There are many stats and studies aimed at calculating the efficiency of email marketing campaigns. Figures vary and are not set in stone, but there's no denying that email marketing is highly popular, not least in part because it is the cheapest way of advertising.
Furthermore, given that over 90% of adults worldwide make use of email and many of them spend hours checking new messages on a daily basis, the benefits of email marketing should not be surprising at all.
Finally, the number of email users is highly unlikely to go down. Ever since its inception, email has been free and available to everyone. Even with the rise of modern technologies and apps that have partially taken over some of the original purposes of emails, the service is going strong and remains the primary means of communication between families and business associates.
Privacy, anyone? That must be it!
Boost Your ROI with These Types of Email Campaigns
There are campaigns and campaigns, and no magic formula to stellar success, but there are numerous stats that help marketers determine what types of campaigns to run.
In order for any email campaign to be successful regardless of the quality of its contents, you must first define your audience(s). Most businesses have different audiences served by different campaigns in line with the insights.
In simple English, high spenders will expect exclusive offers, while people on a budget will be looking for special deals and discounts. These two groups should receive different offers, in line with their preferences and needs.
Furthermore, the finest of email campaigns feature social media connectivity and additional contact information. This is crucial for the long-term success of your brand. Customers should always know how to contact you immediately without having to spend hours browsing for the contact info.
Last but not least, all emails should feature a call to action and the unsubscribe button. The first should lead to a mobile-optimized page where the desired action is to be performed, and the second ensures that your messages won't end up in the spam folder. There will always be people who are no longer interested in the offer since audiences change over time, so don't be bothered about it.
Now that we know the essential elements of every email, it's time to determine which types of email to send and which ones not. Here are our recommendations:
1. Welcome Emails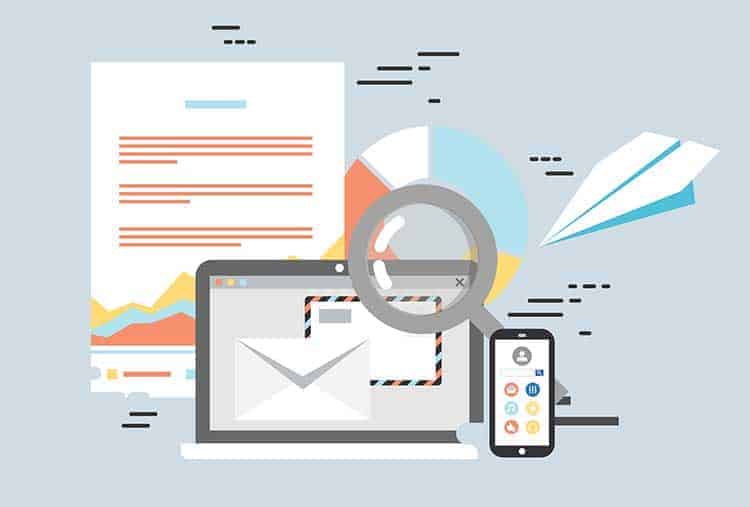 Personalization is known to do wonders in terms of relationships, and you do wish for a cordial and beneficial relationship with your customers. Send a personalized welcome message to each subscriber to let them know they matter. By personalized, we imply using the first name to address people and providing contact information early on.
These types of emails also happen to be the most frequently overlooked ones, with even large businesses failing to see the value in them, so grab your chance!
Order status emails are a no-brainer. Every order absolutely must be confirmed by email with the contact information provided for immediate support at any given time. There are numerous things that can go wrong with orders and (especially) delivery, particularly if you run a global brand. It is, therefore, crucial to follow the process from start to finish and keep the customer updated regularly.
Some feats of the order process play an important role in customers deciding which brand they will trust. One of these is tracking information, which should be provided whenever possible.
3. Abandonment and Re-Order Emails
Abandonment messages are another frequently overlooked type of emails, all to a business' woe. A great majority of abandonment is due to technical issues, so following up with the customer is always highly recommended. At other times, people will not have found out the payment method they are looking for, so you may use abandonment emails to ask them for an alternative.
Abandonment emails may generate up to $17.90 per email, which is not to be easily overlooked.
In regards to re-order emails, they may prove extremely beneficial for some businesses, i.e. for brands dealing with consumer goods. Before the offer runs out, remind your customers they can still order it.
Other email types should be sent on an as-needed basis. Newsletters may be beneficial, if written the right way and sent at appropriate intervals and special offer announcements, too. However, these should be left to the discretion of each respective business and should be in line with a comprehensive strategy based on detailed analysis and insights.